Air University, Maxwell win prestigious award in education excellence for military-connected children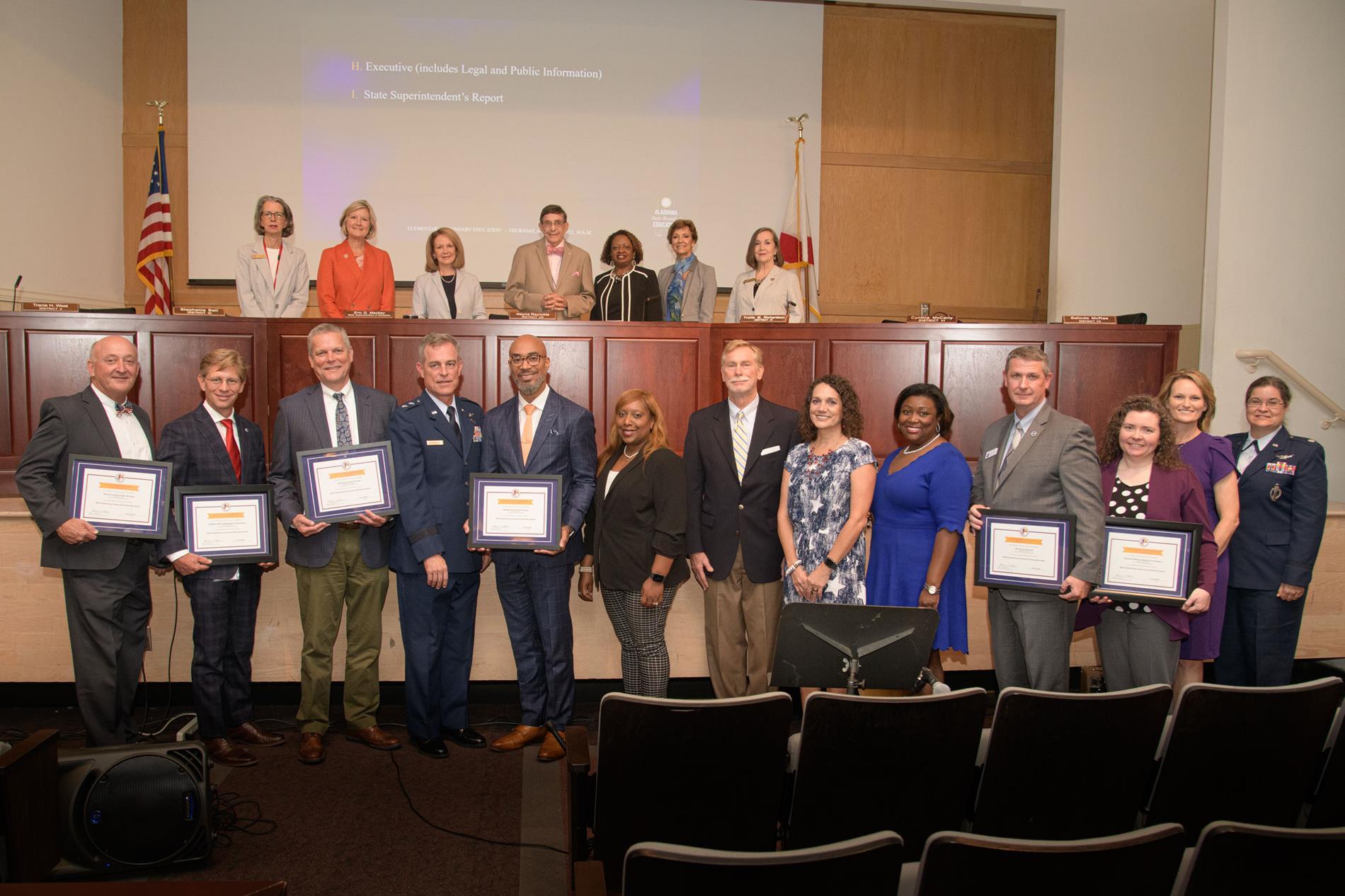 ---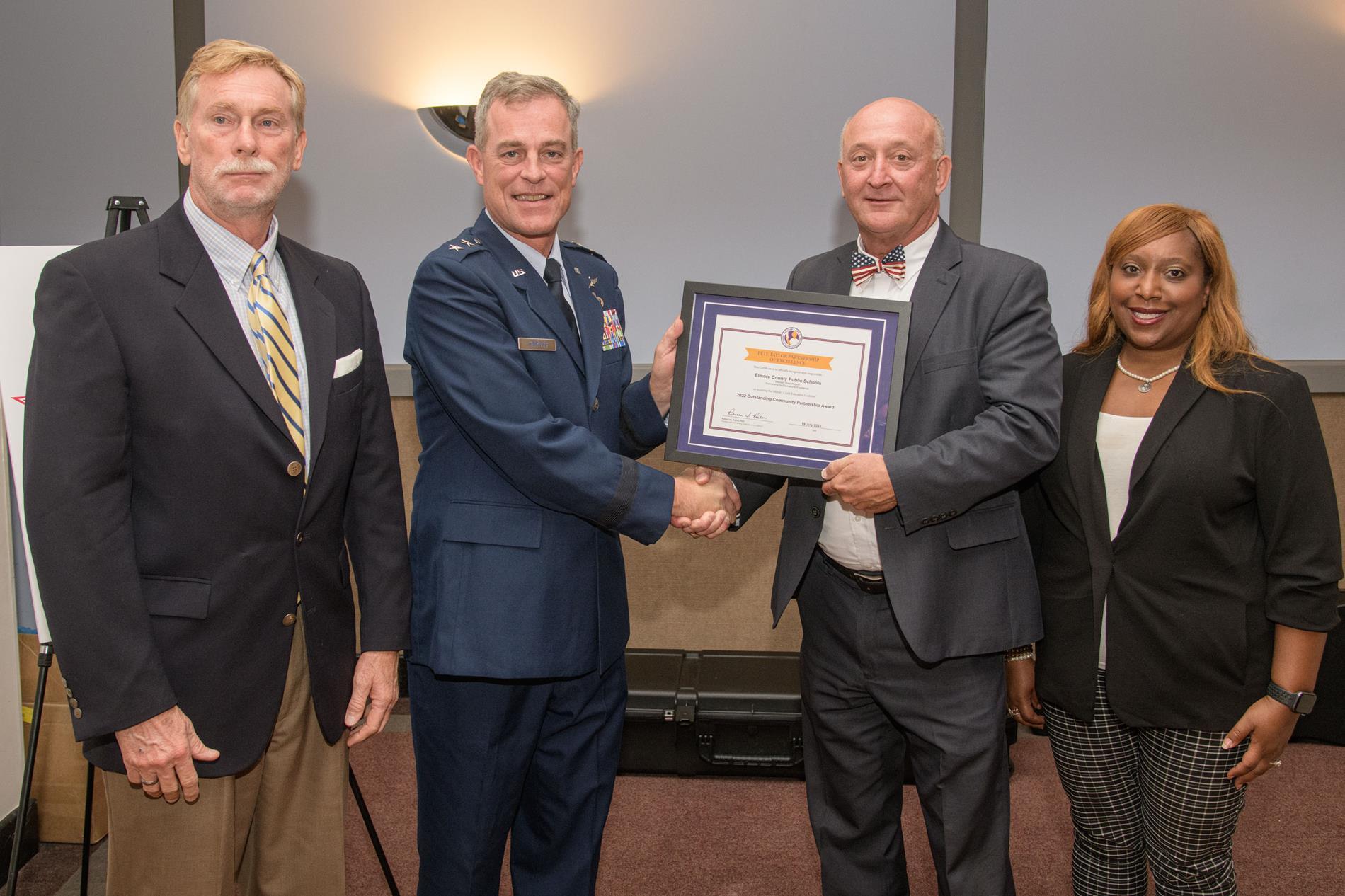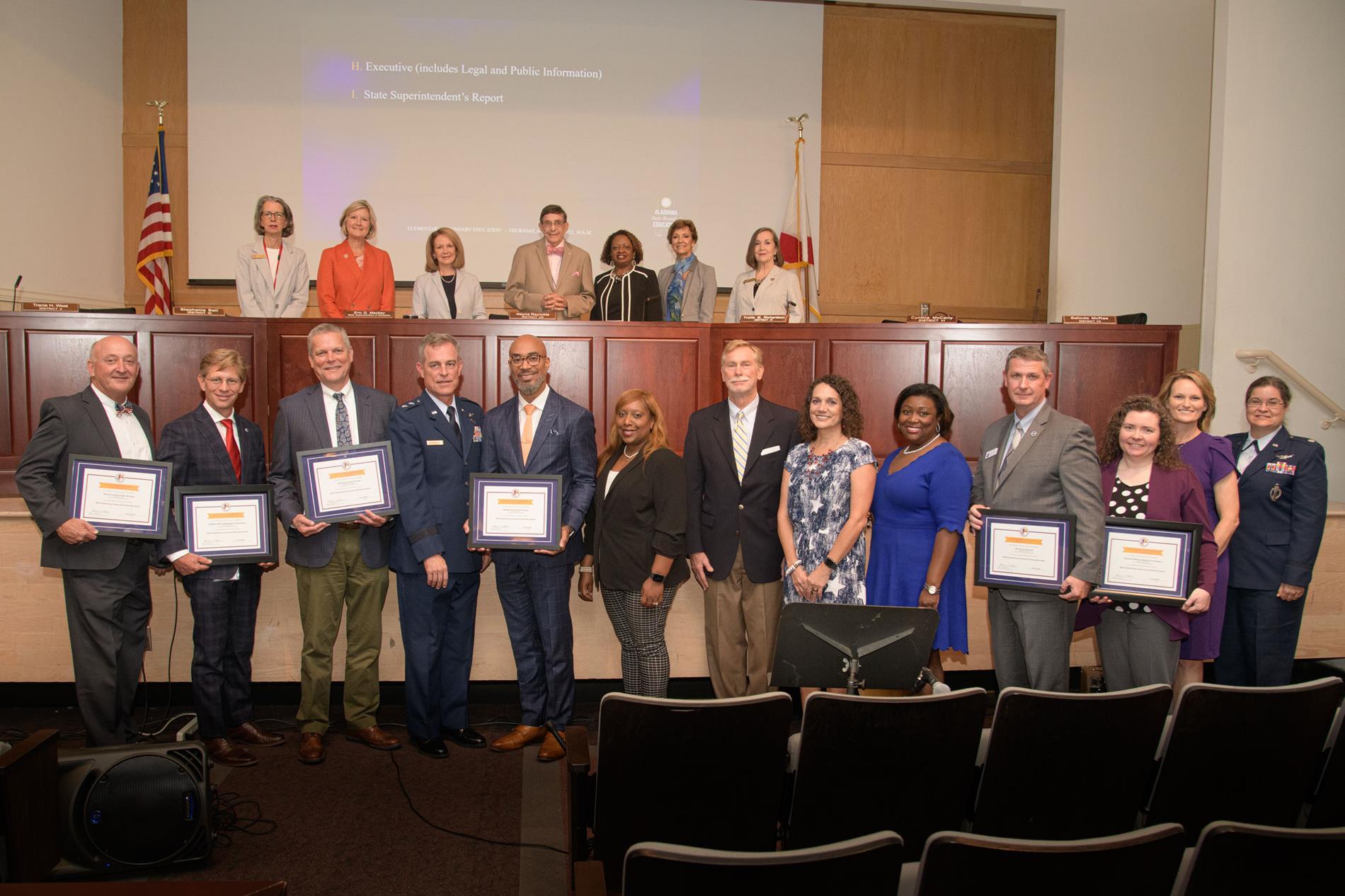 MAXWELL AIR FORCE BASE, Ala. --
Air University and Maxwell's public education coalition, the River Region Partnership for Educational Excellence, received the Military Child Education Coalition's highest award for 2022, the Pete Taylor Partnership of Excellence Award for Outstanding Community Partnership.
The award recognizes the installation's collaboration with neighboring school districts: Autauga County Schools, Elmore County Schools, Montgomery Public Schools and Pike Road Schools. These stakeholders, along with other state and local partners, have expanded military-connected children's access to high-quality educational opportunities over three years.
"The primary focus of this partnership is the 3,000-plus children of active duty parents stationed at Maxwell-Gunter, but the initiative has a much broader reach through the Alabama Purple Star School Program and AU's A+ Toolkit," said Maj. Gen. Jeff Hinrichs, mobilization assistant to the commander and president of Air University. "AU and Maxwell have become the standard that other local communities and military installations can use to help deliver quality K-12 education to our military children."
The partnership aims to identify and implement near-term ways to provide military-affiliated families with high-quality public education options, as well as to serve as a catalyst and facilitator for sustainable public education approaches benefitting the River Region.
Beneficial outcomes from this partnership have included:
-Effective collaboration in bringing the Purple Star School Program to Alabama, benefiting more than 16,000 military connected students statewide
-The A+ Toolkit, a change model and approaches for command teams and spouses on how to effectively address common K-12 challenges affecting military installations
-On-demand, locally developed Military Interstate Children's Compact Commission training
-The DoDEA pilot program allowing off-base military-connected children to attend on-base school
-Widespread media and social media campaigns keeping military connected students in focus
The Military Child Education Coalition is a nonprofit global organization whose mission is to ensure quality education opportunities for military-connected children. They presented the award Aug. 11, 2022, during a ceremony in downtown Montgomery, Ala.
Air University and Maxwell's public K-12 efforts began in 2018, and the efforts align with the secretary of the Air Force's Support of Military Families initiative. The River Region Partnership for Educational Excellence also received the award in 2020.