Elmore County Child Development Centers
*Registration for the Child Development Programs is in person at the specific locations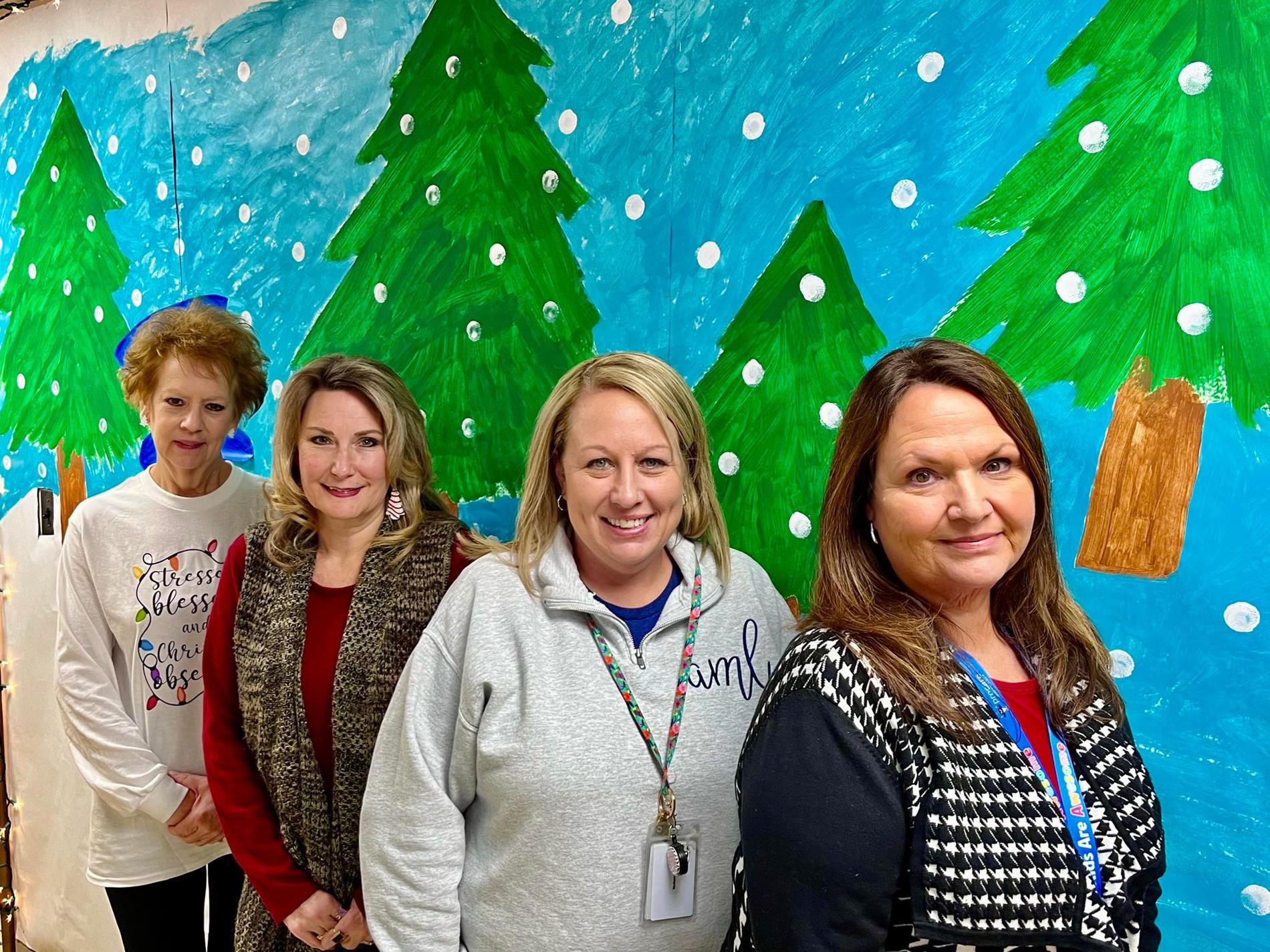 Elmore County Child Development Centers Frequently Asked Questions
1. Can my preschooler ride the bus to school?
No. He/she cannot ride the bus to school. All of our preschool children must be brought to school by a parent or guardian and walked into the building and signed in.
2. Do you allow guest visitors?
Yes. We encourage parent's, grandparent's, and family members to come and spend time during the day with their child. Read a book to the class, attend a class party, or eat lunch with us.
3. Do you close down when the schools close for the holidays and summer?
We are a 12 month program. We offer a summer program for preschool and school age children. We only close a few days out of the year.

4. Do you offer drop in care?
No. We do not offer a drop in option.
5. Do you have 1/2 day or part-time preschool programs?

No. You may choose to send your child 1/2 day or only a couple of days per week, but the tuition charge is the same.

6. Do you offer before school care?

We offer before school care at the Eclectic and Wetumpka locations only. Before school care is $15.00 a week.
7. Do you take field trips with the preschool children?
Yes. We do take several trips throughout the school year. Parents/ Grandparents transport their child to and from field trips. Parent's please remember all preschool children must have a car seat or booster seat when we go on a field trip. Summer field trips are offered for children who have completed kindergarten - 12 years old. Summer field trips use a bus for transportation.

8. Do you use a curriculum?
Yes. Our Preschool classes use the Easy Breezy Preschool curriculum.

9. If the elementary schools close for bad weather, Child Development Programs close?
Yes. Anytime the schools close for bad weather, the Child Development Programs also close. We will notify WSFA 12 and Cumulus radio stations. Parents who have signed up for information call outs, will receive a phone call with the details of the school closure.
10. Are meals provided?
A morning breakfast and afternoon snack are provided for your child. You may bring a lunch or you may buy a lunch from the lunchroom. School lunch cost $2.75 a day. You may also fill out a free/reduced form to see if you qualify for free or reduced lunch.

You may fill out the free/reduced form on the website at http://www.myschoolapps.com/

11. Is Speech therapy available for my preschool child?
Yes. Parents may request a speech screening for their child.
12. Is there a "free" week of tuition or a vacation week?
No. We do not offer a "free" or vacation week. We try to keep our tuition cost as low as possible while still being able to cover the cost of running the program. Discounted weeks are offered during Spring Break, Thanksgiving Break, and Christmas Break for children not in attendance.
13. Is there a registration fee?
There is a $30.00 annual non-refundable fee per child
14. Is this a daycare or preschool?
Preschool. Our program is a preschool program and an after-school program.

15. Is there a discount for more than one child?
Yes, we offer a $5.00 per week multi-child discount.
16. At what age do you start taking children?

3 years old at all locations except Millbrook. We currently only have an after school program for children in K-6th grade at our Millbrook location. The Millbrook After School program is housed at Coosada Elementary.

17. What are your hours of operation?
We are open 7:00 a.m. - 6:00 p.m. Monday-Friday.

18. What is the child/teacher ratio?
15 to 1 for 3 and 4 year olds.
19. What is the fee per week?
$115 for K3 and K4 preschool $65 after school.

20. When my child is out sick for a week, do I get a discounted fee?
No. Tuition is due regardless of the child's attendance. The exceptions are the previously mentioned discounted weeks during Spring Break, Thanksgiving Break, and Christmas Break.