Alabama Identity Management
In an effort to better serve our customers, the Alabama State Department of Education is in the process of streamlining the way that users access our systems. Eventually, users will need only remember one username and password to access all ALSDE systems. This concept is commonly referred to as "single sign-on."

Items in this area - EDUCATEAlabama, LEADAlabama, Cohort and Dropout Portals, etc.

American Behavioral
For 27 years, American Behavioral has provided exceptional, high quality, personal, and cost-effective, behavioral health care services to employers and their employees. We are equipped to cater to the unique needs of large corporations in diverse fields such as healthcare, education, manufacturing, banking, retail, high tech industries, as well as governmental and municipal entities. We understand that a healthy workforce is vital to an organization's bottom line, and we partner with employers to provide quality, cost-effective services to keep employees happy, healthy and productive.

Contact them at the following address, phone number, or website.

2204 Lakeshore Drive, Suite 135
Birmingham, AL 35209
1-800-925-5327
American Behavioral

Sign up for an account at:
American Behavioral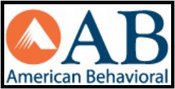 Clever Instant Login is a simple single sign on solution for Elmore County Public Schools' students, teachers, and administrators to sign in to their favorite district approved applications.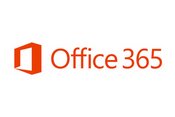 PowerSchool Professional Learning
For those who have not signed in to PowerSchool Professional Learning– you will need to go to this link and then try using your old username and password. If neither credential works, then you will need to reset both individually – neither of mine worked so I had to reset both of mines and when others only had to reset one or the other.
https://alsde.truenorthlogic.com/ia/empari/login/index
Exceptions:
Exception A
if you are new to our School District after September 17 but worked in another system in Alabama
then you will need to call your previous district, to get them to release you
We can't add you if you are already in another system's database
Exception B
If you are new to our School District after September 17 and have never taught in Alabama
Then we will add you to PowerSchool's Professional Learning and you will receive a password from the software when we add you to the program – look for this over the next several weeks
We will go by the personnel action sheet to add individuals to the program
Exception C
If you are a non-certified staff member – then we can add you individually if you are interested in any of the training courses.
Please be patient; we will add all new individuals that joined since the took Chalkable down end of September that were never in another system. Currently, Powerchool Professional Learning does not automatically add the new individuals.
Also, once you log in for the first time, look over your history very carefully. If by chance, you are missing a course in the new PowerSchool platform that initially listed in the old Chalkable Plattform. Then you need to send me an email with all of the details from that course so ticket process can begin. If it was not initially in Chalkable PD, then it is not going to be in PowerSchool. That is another issue. We do have new PD that was sent to us at the end of September that has not been entered.

SchoolDude IT Incident is where you as a Requester will go to make all of your new IT requests. Your account will be created automatically upon completion of your first incident request.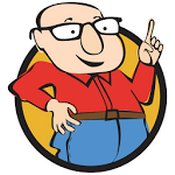 InCtrl is a series of free standards-based lessons that teach key digital citizenship concepts. These lessons, for students in grades 4-8, are designed to engage students through inquiry-based activities, and collaborative and creative opportunities.